Jobs in progress-updated FEBRUARY 12,1999
Richard's house
Alexandria, VA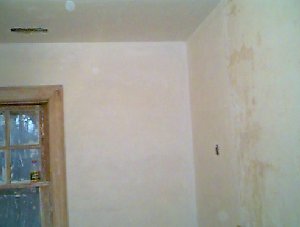 The plaster is finished in The Room where Richard
two of the same rooms from was pulling out nails - plaster
before finished torn out and redone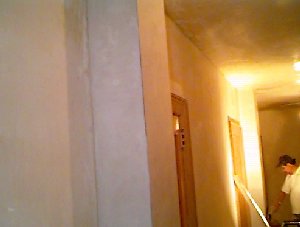 Plaster columns A pulley is used to lift materials up and
torn out and redone old plaster and trash out

Keystones on
stucco townhouse
Alexandria, Virginia





Keystones are made by first forming the stones over the windows with 1 X 2's and filling in with cement mortar.
After the stones set overnight, the keystones are formed and filled.
Keystones and the first layer are reinforced with metal lath and nails.
This method provides a far superior product over gluing styrofoam to the
wall.
A band at the top of the wall is formed with 1 x 3's to duplicate the cast stone on the original house.